Top 5 Tips for Buying a Used Car
Used cars are popular because they're often nearly half the price of new vehicles. They hold their value well, and registration costs less. However, consumers who choose used cars don't get the same protections as people buying new. We've rounded up five tips to help you buy a used car you won't regret.
Do Your Research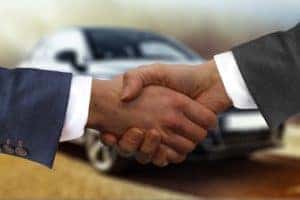 Consider what you want from a used vehicle and research your options. Think about how many seats you need, the kind of driving you do, the features that matter to you, and what you can afford. Compile a shortlist of cars that interest you most. Kelley Blue Book can give you an idea of the going rate for the vehicles you like the most. Knowing what cars are worth can help ensure you don't overpay for a used vehicle.
Buy From a Dealership
It's no coincidence that 61.4% of people prefer buying vehicles from dealerships. Buying a used vehicle from a dealership gives you more protection than buying from a private seller. Reputable dealerships like Boch Chevrolet, which has secondhand cars and used trucks for sale in Norwood, inspect their used vehicles and make sure they're mechanically sound. If they don't meet an acceptable standard, they perform repairs until the vehicle meets their approval.
Dealerships also make financing a used car easy. You can trade in your old vehicle and take up a dealership's finance offer to pay off your purchase over time.
Let a dealer know the cars you're interested in and what you like about them. Keep an open mind when visiting the dealership. The dealer may be able to show you used cars you haven't considered that better suit your needs than the ones you researched. Dealers have expert knowledge of motor vehicles that you can really benefit from.
Check the Car's History
Checking a used car's history may allow you to ensure that you make a good purchase. When you find a car you like, it's time to start digging. A vehicle history report can tell you whether the car has ever been in an accident, if it has a clean title, and if there are any other concerning issues. Some sellers include a vehicle history report with their car sales.
If yours doesn't, you can order a vehicle history report by inputting the car's vehicle identification number into a site like AutoCheck or CARFAX. Read the report thoroughly and discuss anything that concerns you with the seller.
You can also ask the seller questions about the car. Their answers can help you understand what to expect from the vehicle. Dealers may not know as much about a car as a private seller, but they should know the basics of a vehicle's background. Some good questions to ask include:
How many owners has the car had?
How did the owner drive this car? Did they mostly use it for short commuter trips, or has it made a lot of road trips?
What sort of mileage does the car get?
How much does it usually cost to fill the tank?
Is the vehicle registered and insured? How much registration and insurance does it have left?
What safety features does the car come with?
Does the vehicle have any quirks I should know about?
Inspect the Car Thoroughly
The condition of used cars can vary, so it's vital to inspect any you might be interested in to ensure it meets your approval. Even if you're buying from a dealer, it's important to inspect the vehicle to make sure they haven't missed anything. Conduct a manual inspection before taking the car for a test drive. If you're not comfortable inspecting the vehicle yourself, bring a friend who knows cars, or organize an independent expert inspection. You should see the following when you're inspecting the car:
Car panels and roof in alignment.
Body free of major dents, scratches, and rust.
Paint that's without blisters and all one color, as such issues may suggest the owner has been in an accident or tried to cover up rust.
Easy opening and closing of the doors, hood, and trunk.
Crack-free windshield and windows.
Car rebounds once when you push down on each corner rather than bouncing up and down, as this indicates the shock absorbers are in good condition.
Tires with even wear and sufficient tread, with a spare tire included.
Jack and lug wrench in the spare tire well.
Odor-free and dry interior and trunk.
Comfortable seats that adjust as expected and have good-quality upholstery.
Mileage that matches the advertisement.
Headlights and warning lights that illuminate.
Hoses that are firm and supple.
Drive belts in good condition.
Clean, sufficient fluids of expected colors, including in the battery.
No leaks underneath.
Floor pan and fuel tank free from major damage.
Good handling and acceleration.
Operational features, including the stereo, heating, air conditioning, and the sunroof.
Negotiate a Good Deal
If you're interested in purchasing the vehicle, it's time to make a deal. Your earlier research should help you feel confident that you know what the car is worth. You can try to negotiate a lower price than what's advertised, but make sure you don't lowball the seller. Consider the vehicle's condition and mileage compared with others of a similar age, and give a fair offer. When negotiating the price, you may like to mention any minor concerns, such as small scratches or tires with little tread left.
If you're trading in your old vehicle, treat that deal as a separate transaction. Settling on a price for the pre-loved vehicle before handling the trade-in simplifies the negotiation. Only agree to a deal once you're completely happy with the vehicle and its price.
Used cars might not come with the long warranties and modern tech features of new vehicles, but don't let that scare you off. With careful consideration and research, you can find a great used car that you'll love. Stop by Boch Chevrolet today or give us a call to learn more about our inventory of used cars.
Image by geralt is licensed with Pixabay License